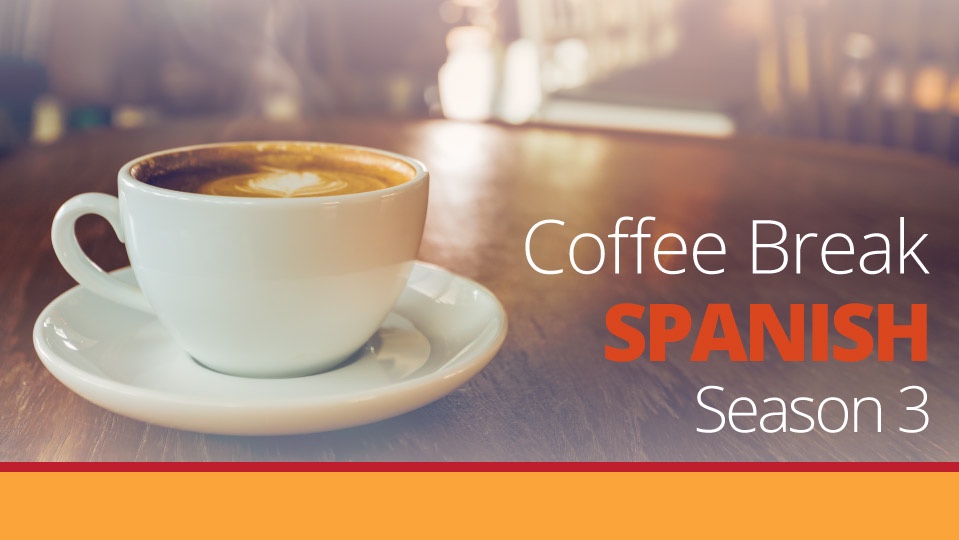 If you're vexed by your verbs, find pronouns painful and you're completely stumped by the subjunctive, this is the course for you! Previously known as Show Time Spanish, Coffee Break Spanish Season 3 is the third season of the award-winning series for learners of Spanish from the Radio Lingua Network.
What does the course contain?
There are forty lessons in total, representing over twenty hours of audio content and hundreds of pages of lesson notes and exercises. In each lesson, native speaker Alba and teacher Mark discuss a particular topic. Topics include travel, cultural points, language-learning, and current affairs. The course also features a telenovela - a serialised soap opera or radio play - which will help you to develop your language skills further.
Show Time Spanish features native speakers from around the Spanish-speaking world, with special episodes on Latin American topics and discussions about how the language varies from country to country.
How does it work?
Each lesson - or "show" - starts with a first "act" in Spanish featuring the conversation between Alba and Mark.
The team is joined by José for the intermedio - a light-hearted intermission with Spanish tongue-twisters, jokes and lots more.
The second "act" is presented by Mark in which he talks through the interesting vocabulary, the complex grammar and the idiomatic expressions used earlier in the show.
You can access the audio lessons where and when it suits you, so it's easy to pause and rewind if you've missed something, or to listen again to an explanation of a grammar point, helping you deepen your understanding and develop your confidence in using Spanish.