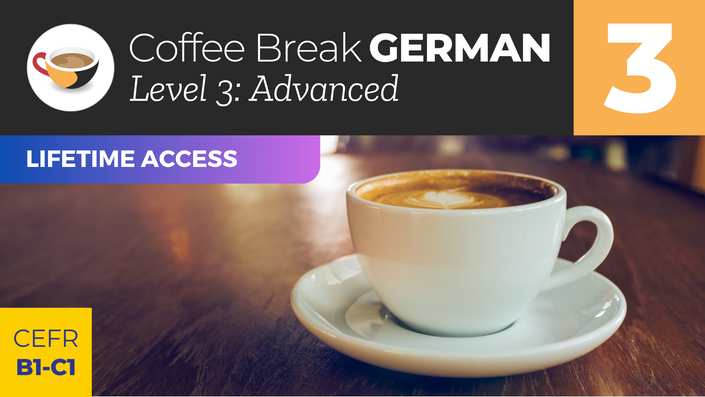 Coffee Break German Level 3
An upper intermediate course from the Coffee Break Academy
Sign up for Course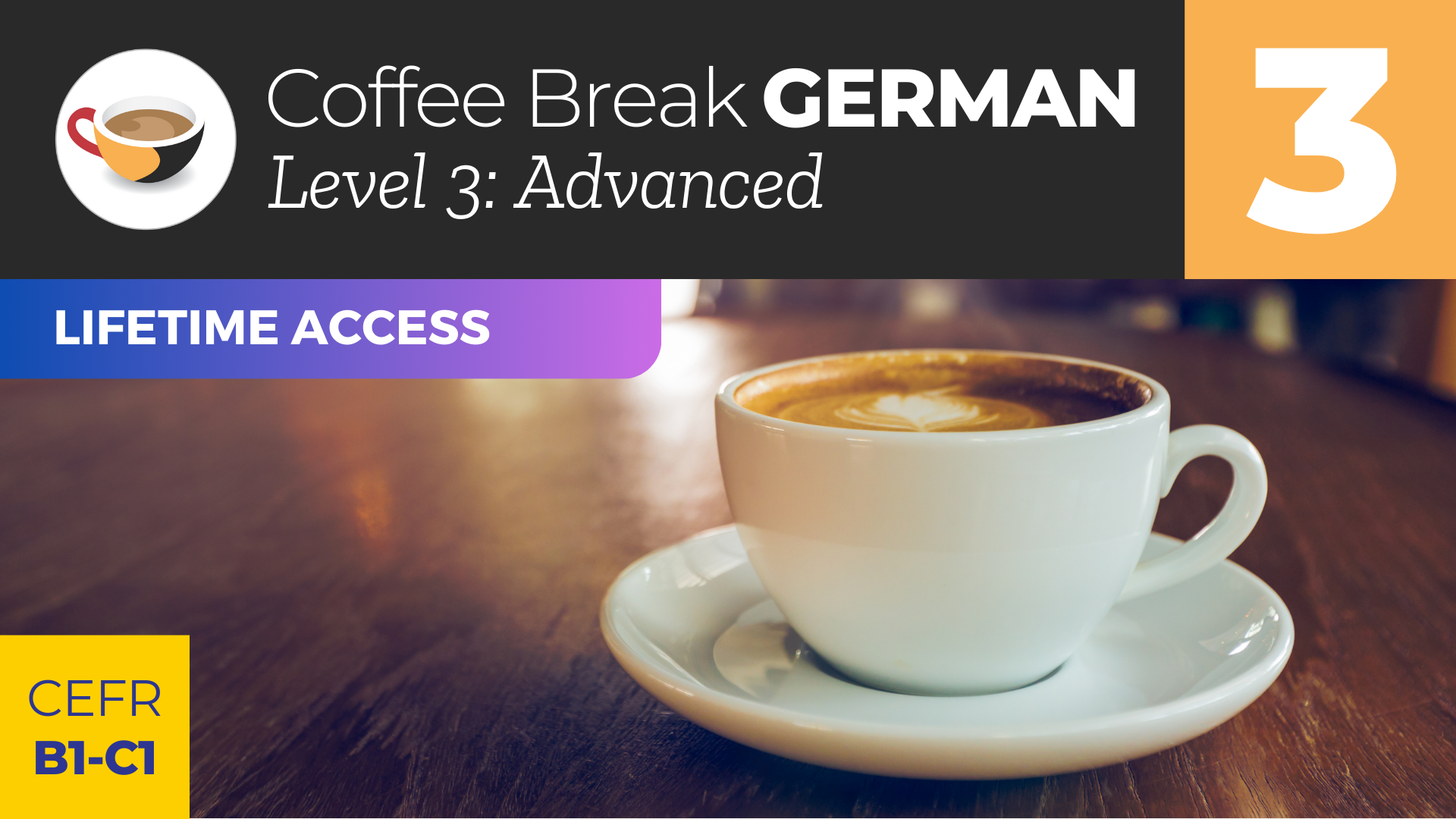 If you already have a solid grounding in German and want to develop your vocabulary and understanding of grammar further, this intermediate course from the Coffee Break Academy is for you.
An outline of the course
Coffee Break German Level 3 moves on from where you left off with Level 2. We'll be focusing on helping you build your knowledge of German through presentation of language topics and enjoyable conversations in which you'll see examples of the key language covered.
Each lesson features:
a main audio / video lesson in which we present the language topic, provide examples and explanations, and then help you become more familiar with the language through a situational conversation. This lesson is available both in audio format and as a video where you'll see the words and phrases on the screen of your device;
a bonus audio lesson in which we break down the entire conversation and explain every word, helping you to take your understanding further;

lesson notes which provide a full transcript of the conversation, along with comprehensive explanations of the language points covered in the lesson;

translation challenge audio and notes

, in which you'll put your understanding of the main concepts of the lesson to the test with some translations.
Your Instructor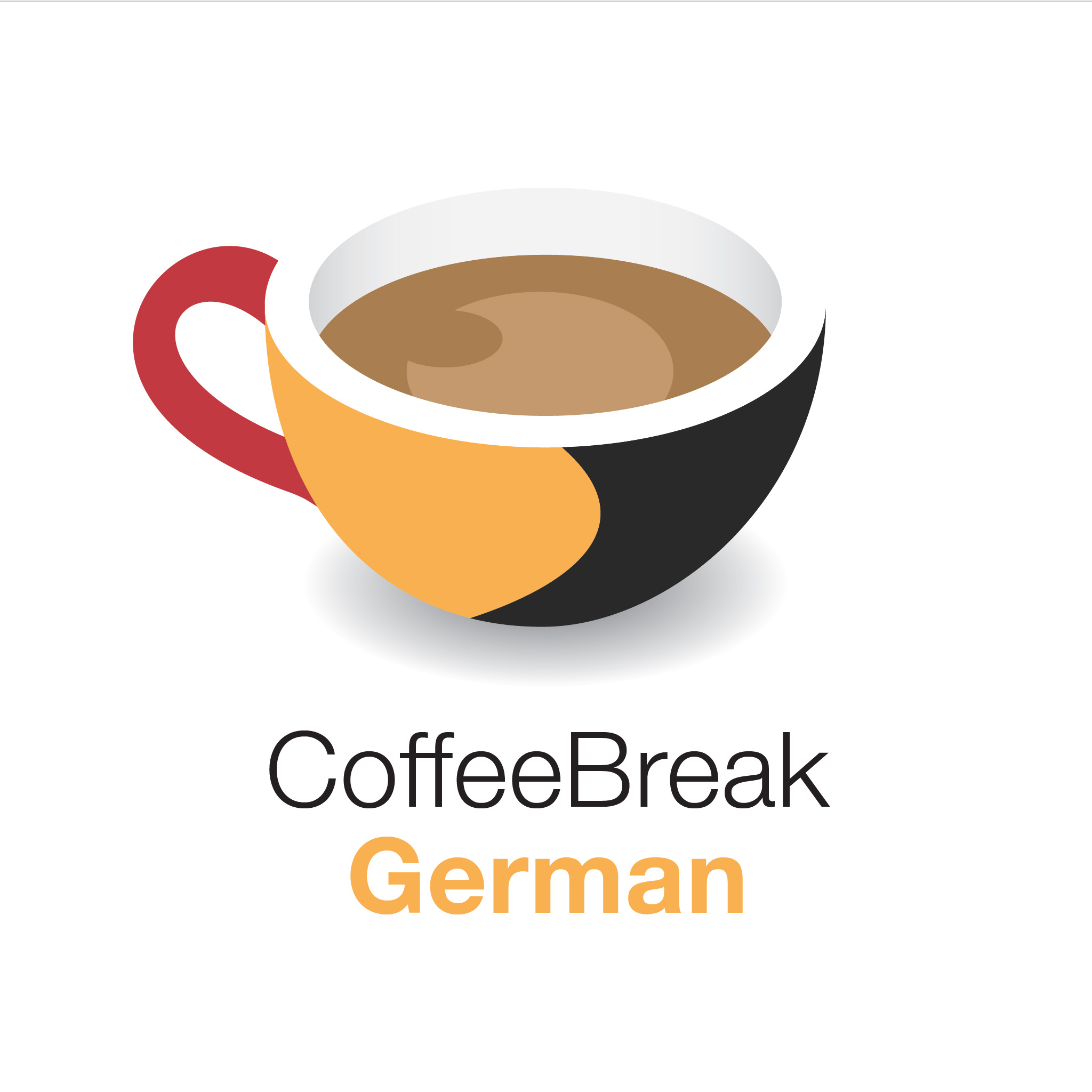 The Coffee Break German team includes language teachers, native speakers and host learners, making your experience learning a language fun and enjoyable. You can be sure every course has been carefully written by experienced teachers to ensure you progress steadily through the lessons.
Class Outline
Lesson 1 - Review of the Perfect Tense - Wir haben uns schon lange nicht mehr gesehen
Available in days
days after you sign up
Lesson 1 - Translation challenge
Available in days
days after you sign up
Lesson 2 - The genders of German nouns - Was für eine Gelegenheit!
Available in days
days after you sign up
Frequently Asked Questions
When can I start and finish the course?
The course starts on 18 October 2021 and lessons will be published every two weeks from this date onwards. As soon as the lesson becomes available you will have access to it in the Coffee Break Academy. Note that the Translation Challenges are published on the "in between" weeks, so the Translation Challenge for Lesson 1 is available on 25 October, before Lesson 2 is published on 1st November.
How long do I have access to the course?
This is a lifetime access course: you pay once and you'll have access to the course for as long as you like - across any and all devices you own.
What's the difference between the course and the free lessons on the podcasts?
You can indeed find Coffee Break German audio lessons on our podcast feeds, but this course provides much more! The free audio is only the "main audio lesson" as described above. This course adds the bonus episode, along with a full transcript of the German texts and lesson notes with explanations of the language covered. In addition, some of our free audio lessons contain advertising, but the Coffee Break German Premium lessons never contain advertising.