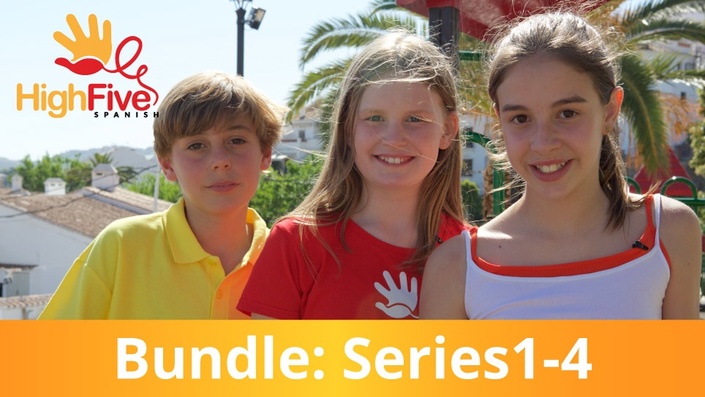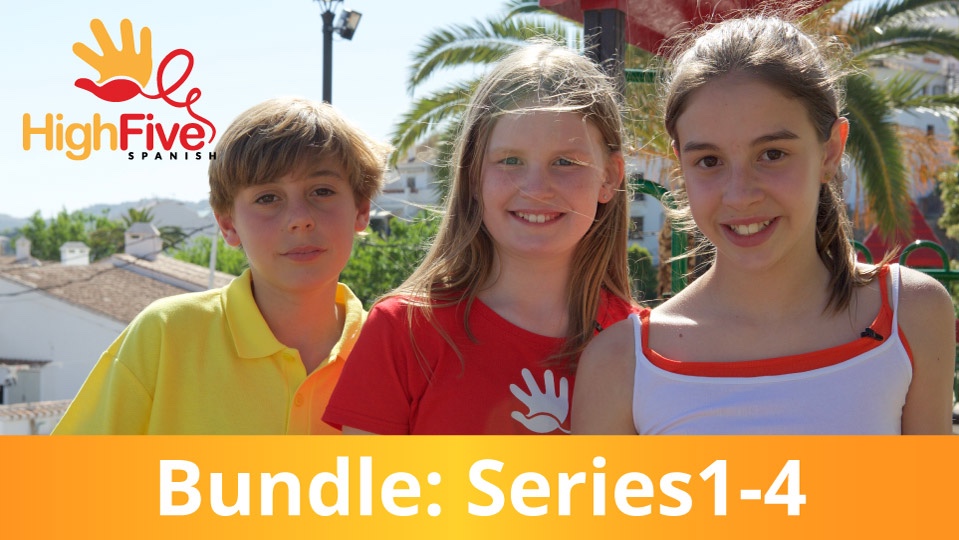 Join learner Sophie as she learns Spanish with her friends Marina and Miguel in Spain.
High Five Spanish is a resource aimed at young learners of Spanish. Featuring engaging video and audio materials, activity sheets and notes for teachers, High Five Spanish aims to encourage children to develop their language skills, to increase their understanding, to acquire an awareness of another culture and to build a solid foundation for future learning.
What's involved?
Each High Five Spanish pack features ten lessons, covering common language structures and a range of topics appropriate for younger learners. Each lesson centres around a video episode featuring our presenters. Additional materials help learners consolidate the language taught through audio materials and activity sheets.
Each lesson contains:
Main Video Lesson: the video episodes are the main focus of each lesson. In the videos, Marina and Miguel present that language along with Sophie, encouraging viewers to try to repeat the words and phrases. The video episodes are around just four or five minutes long, so they offer plenty of opportunities for teachers to pause and review the words and phrases covered.
Radio Show: in addition to the video episode, each lesson also features audio content in the form of the High Five Spanish Radio Show. This gives learners the chance to practise the words and phrases covered in the video lessons. Presented by an experienced teacher, accompanied by Marina or Miguel, the Radio Show is the perfect additional resource to help children learn Spanish.
Activity Sheets: the key to learning a language is consolidation and practice, and we have included a range of materials to help learners master the words and phrases of each lesson. Our Activity Sheets provide written exercises in the form of puzzles, games and writing activities. The sheets are in pdf format, so can be downloaded and printed.
Notes for Parents: each lesson comes with notes for parents which include detailed explanations of all words and phrases featured in the lessons; close-up notes on the patterns and grammar points covered; ideas to help your children take their learning further.
What's included in this bundle
This bundle includes all 40 lessons of the High Five Spanish course.
¡Hola! - Greetings
¿Cómo te llamas? - Names and introductions
¿Cómo estás? - How are you?
¿Cuántos años tienes? - Ages & numbers 1-12
Los números - Numbers 13-30
El Abecedario - Alphabet and spelling
Los Colores - Colours
El Parque - The Park
Tengo Sed - Ordering drinks
¡Comamos un helado! - Buying ice-cream
¿Cuándo es tu cumpleaños? - Birthdays, months of the year
La familia - Introducing family members

¿Dónde vives? - Where do you live?

Los días de la semana - Days of the week

Me gusta el deporte - Likes and dislikes

El dormitorio de Miguel - Miguel's room

El dormitorio de Marina - Marina's room

¡A Desayunar! - Breakfast

Comemos una ensalada - Healthy eating

La Piscina - Swimming pool

Las Mascotas - Animals and pets

¿Qué hora es? - Telling the time

Al Restaurante - Food and restaurants

¡Muchas gracias! - Being polite in Spanish

En la ciudad - Places in the town

La Oficina de Turismo - The tourist office

Las frutas

- Fruit

Vamos al colegio - School bag

¿Qué tiempo hace? - Weather

Compramos regalos - Buying souvenirs

¿Dónde está el museo? - Directions

¿Qué te pones? - Clothes and school uniform

Los deportes - Sports

Hablo español - Language and understanding

¡Qué guay! - Cool phrases

La Casa - Rooms of the house

En el Cole - School

Vamos a la playa - Going to the beach

En la playa - On the beach

Vamos a jugar - The playpark

Try it for yourself!
You'll notice that in the Course Outline below you can preview all the elements of lesson one, so you can try the course with your children!
Your Instructor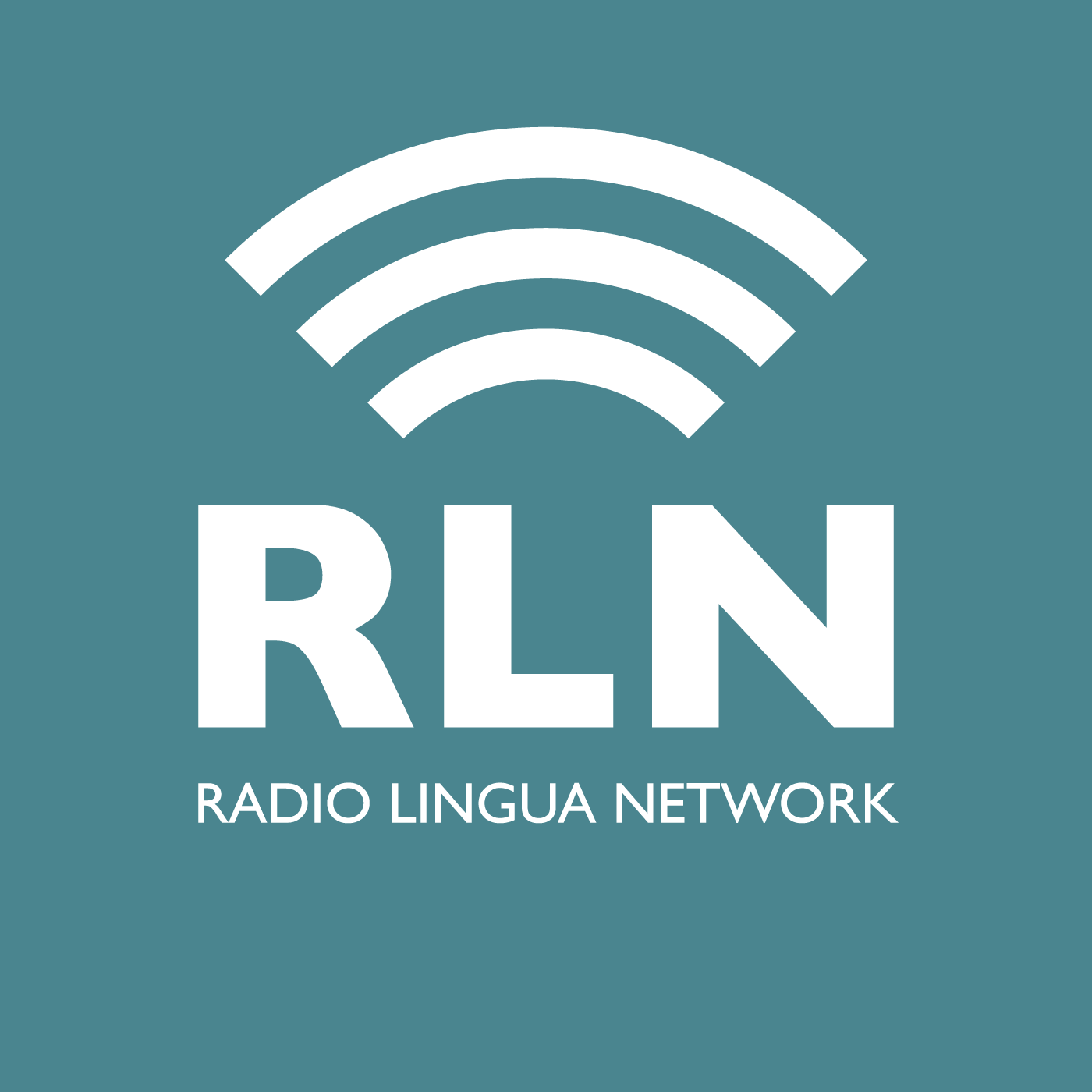 The team at Radio Lingua includes language teachers, native speakers and host learners, making your experience learning a language fun and enjoyable. You can be sure that every course has been carefully written by experienced teachers to ensure you progress steadily through the lessons.
Courses Included with Purchase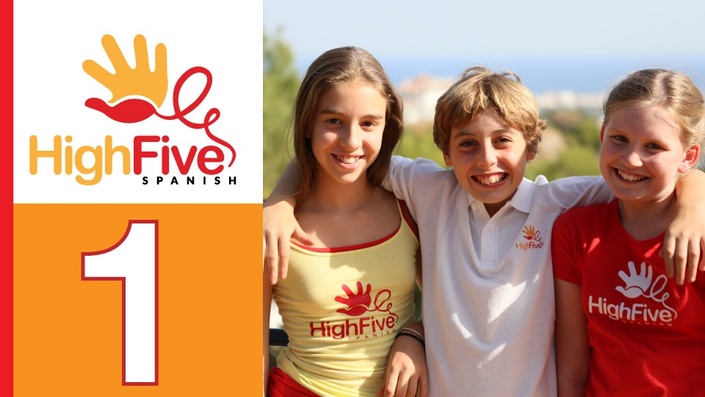 High Five Spanish Pack 1
Spanish for children: learn with Sophie, Marina and Miguel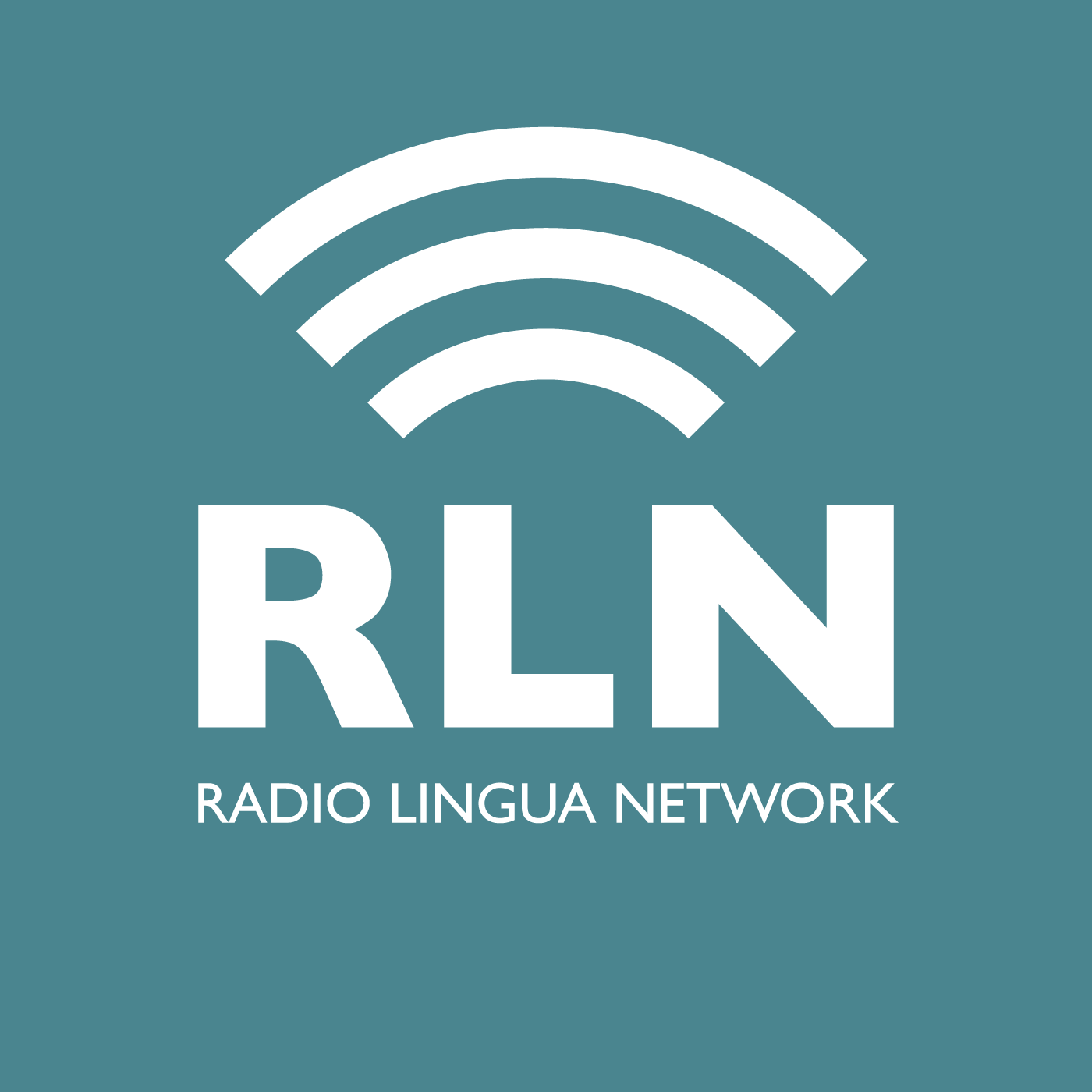 £49/year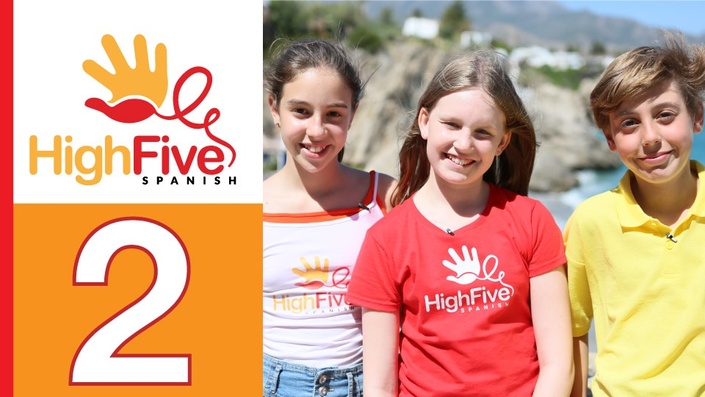 High Five Spanish Pack 2
Spanish for children: learn with Sophie, Marina and Miguel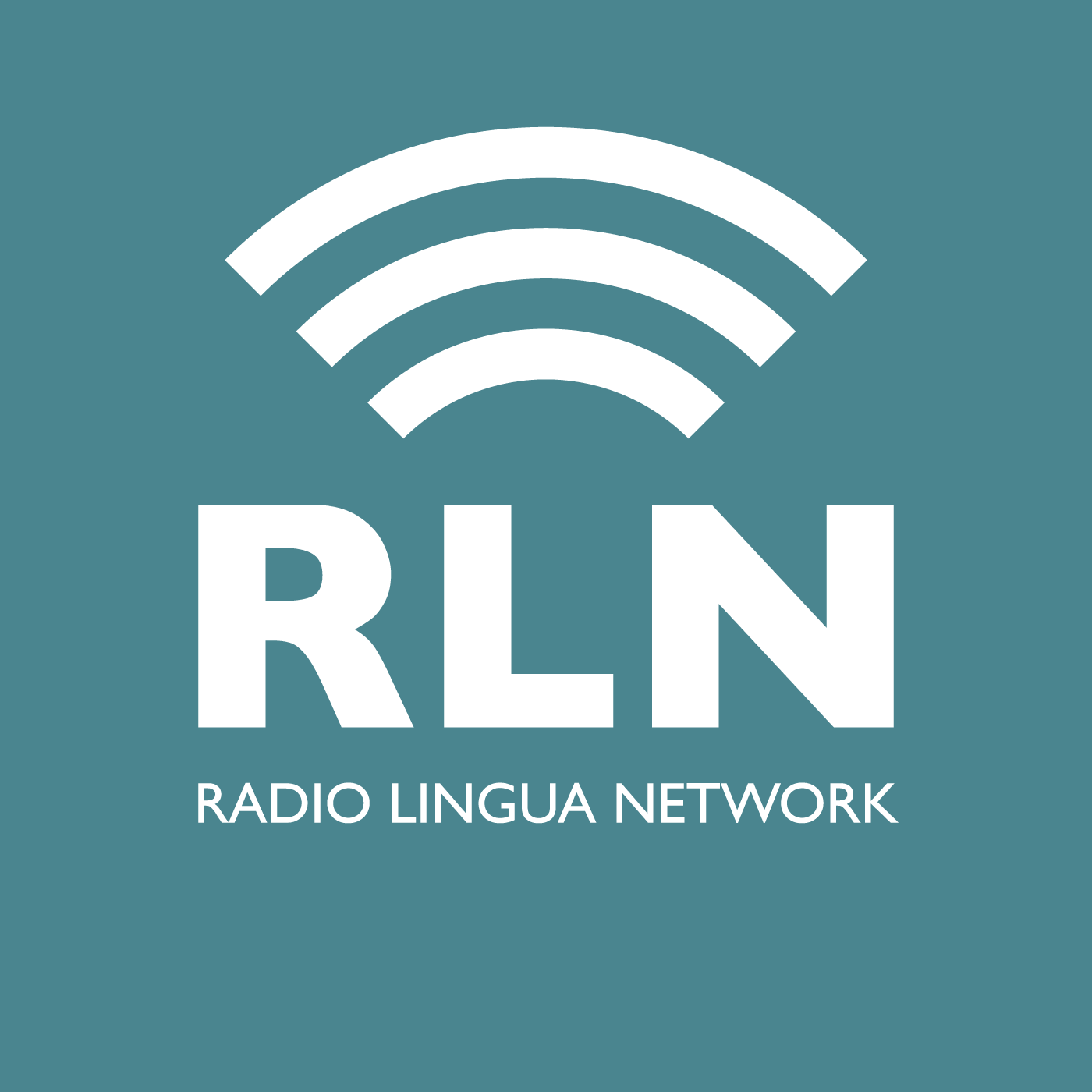 £49/year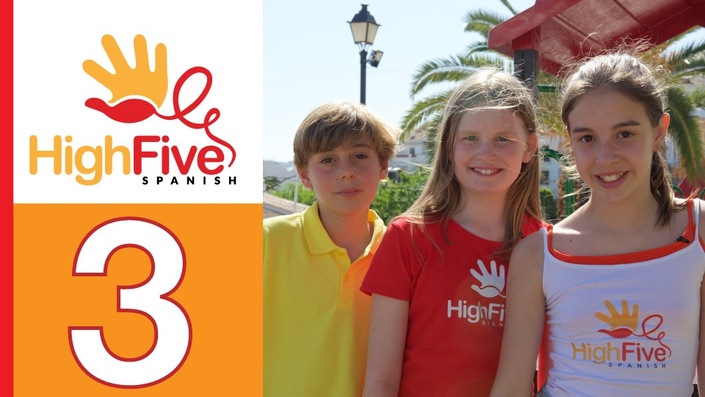 High Five Spanish Pack 3
Spanish for children: learn with Sophie, Marina and Miguel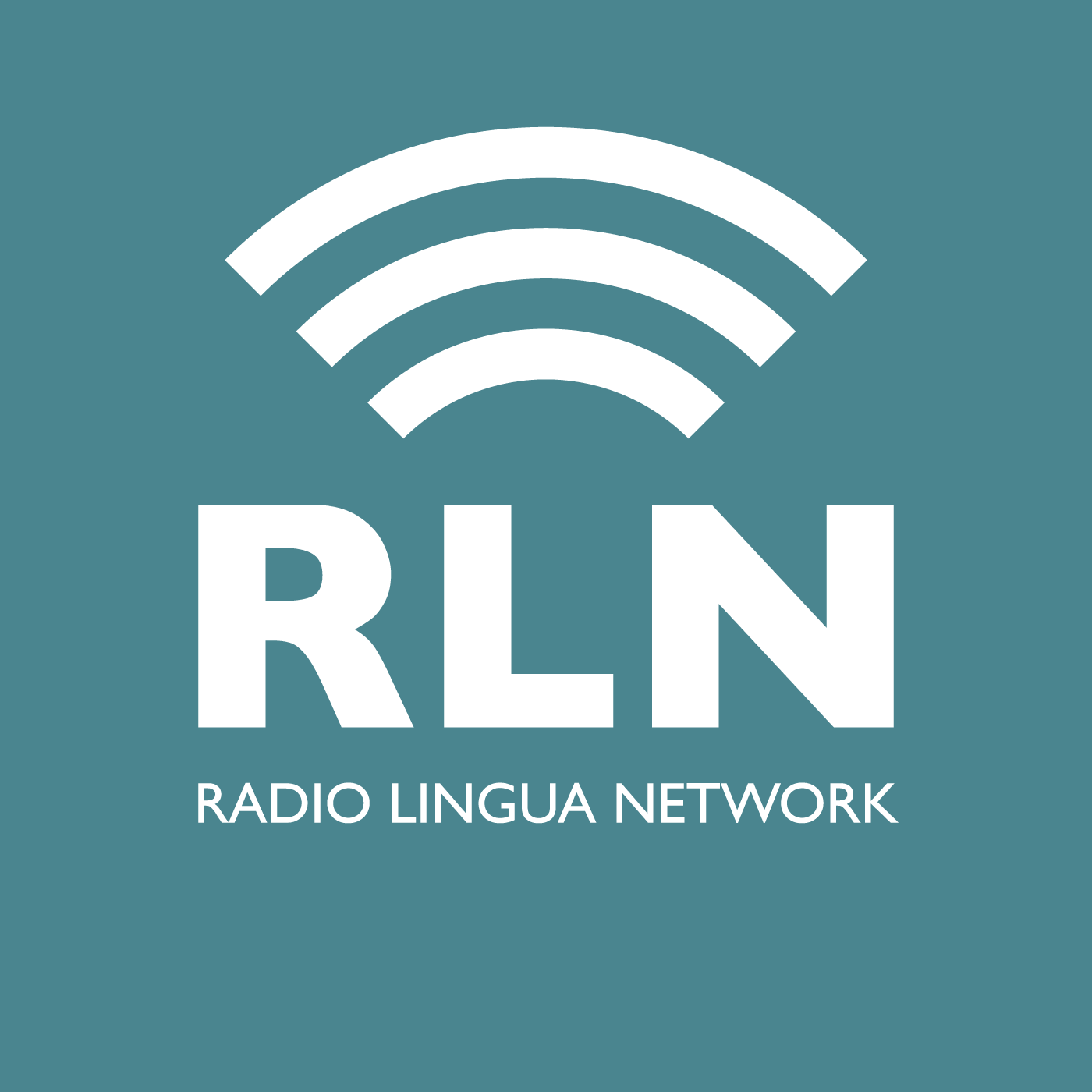 £49/year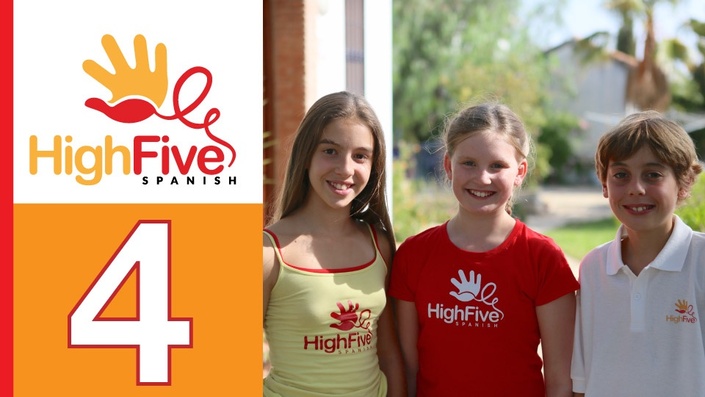 High Five Spanish Pack 4
Spanish for children: learn with Sophie, Marina and Miguel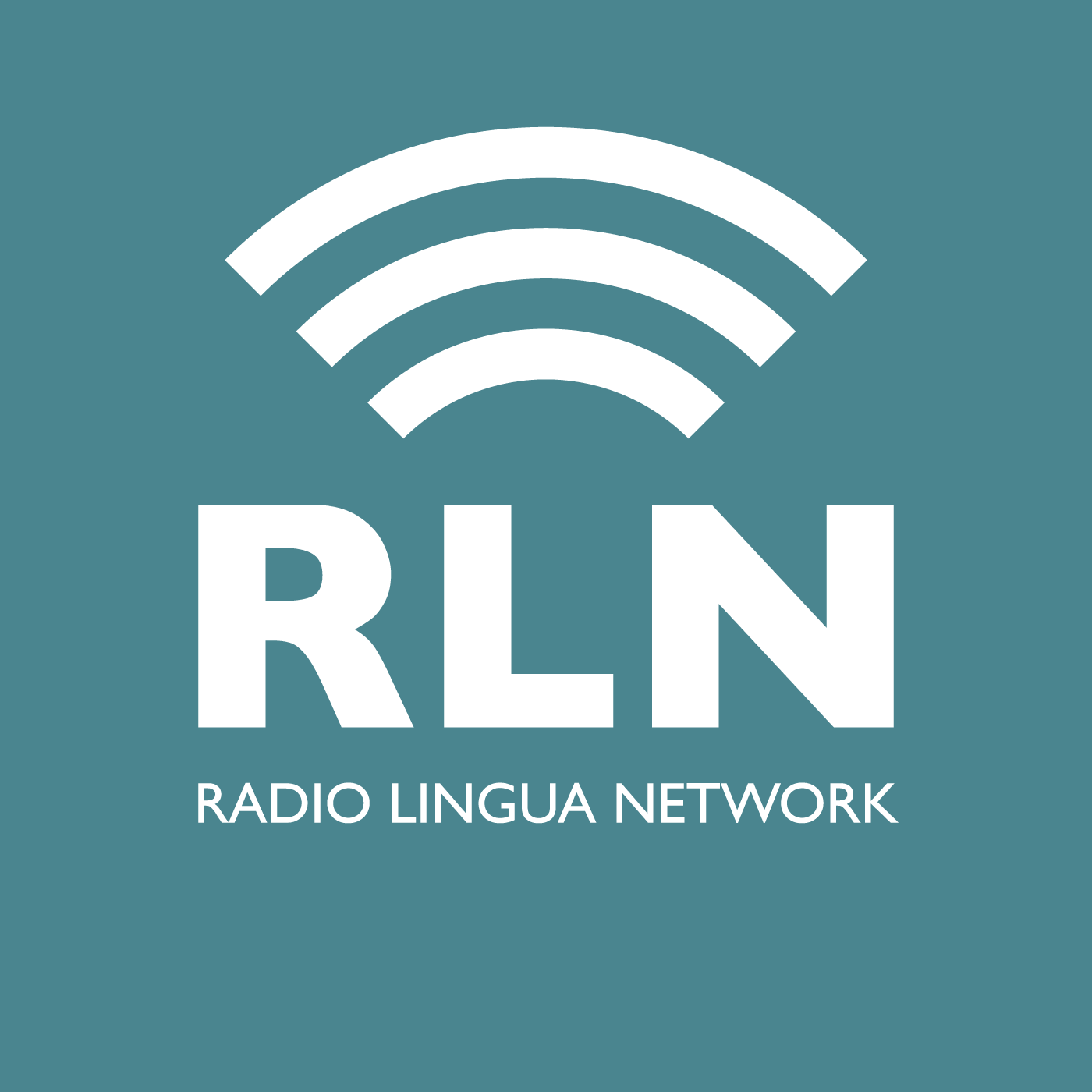 £49/year
Original Price (excluding VAT): £196
Frequently Asked Questions
When does the course start and finish?
The course starts now and never ends! It is a completely self-paced online course - you decide when you start and when you finish.
How long do I have access to the course?
This course involves a one-off purchase: you pay once and can download all the associated materials to your own device and keep these indefinitely. There is no recurring payment involved in this course.
Is it all online or can I download the materials?
You can download the audio files (the Radio Show) to use on the go. For example, you can learn in the car with your children. In addition you can download and print the activity sheets and the transcript. All other materials can be accessed on the course website.