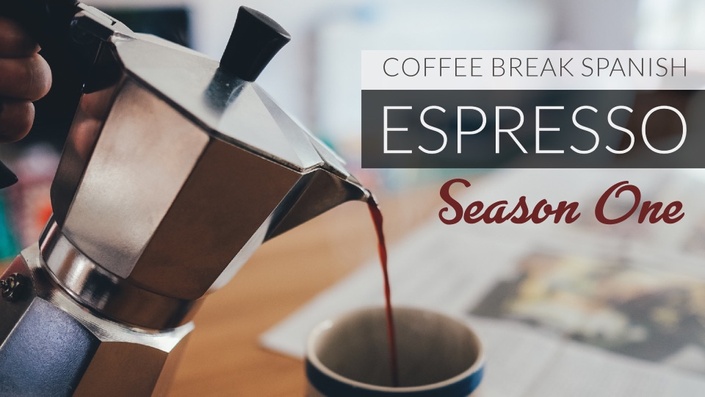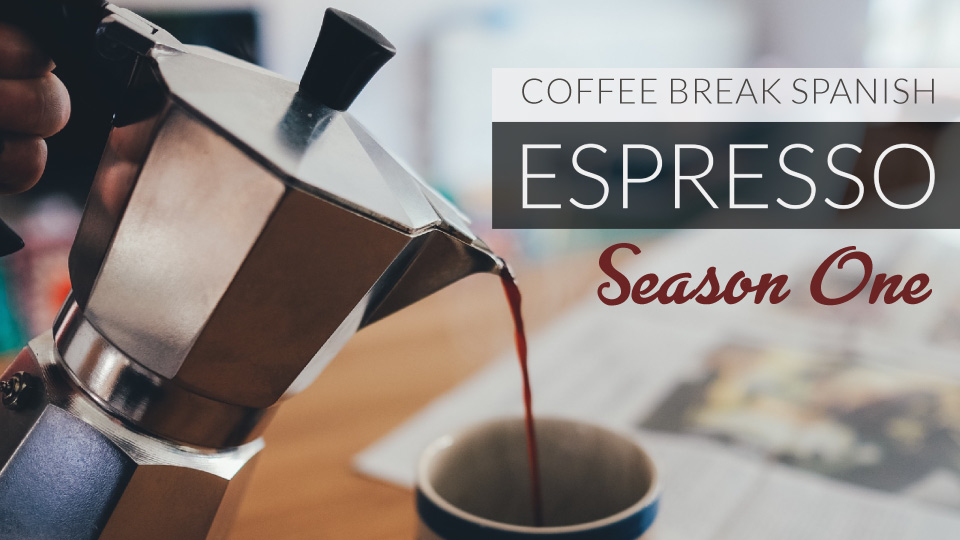 ¿Quieres mejorar tu español? ¿No tienes mucho tiempo? ¡Sabemos lo que necesitas!
The Coffee Break Spanish Espresso will keep you thinking about Spanish on a regular basis, presented in short, easy-to-follow episodes which focus on a range of topics, themes and grammar points.
About the course
If you're already learning Spanish, you may be using a particular course or textbook, or perhaps you're using our Coffee Break Spanish series. The Coffee Break Spanish Espresso is the perfect complement to your existing materials. Presented in short audio and video episodes (around 10 minutes), the lessons will help you deepen your understanding of the language and learn to express yourself in a more authentic way.
What's involved?
The Coffee Break Spanish Espresso is organised in seasons of ten episodes, providing just enough Spanish to keep your mind ticking over. In each lesson you'll enjoy listening to the presenters as they help you develop your range of expression and your mastery of tricky grammatical concepts. Read on for more details on what's included in each lesson.
Your Instructor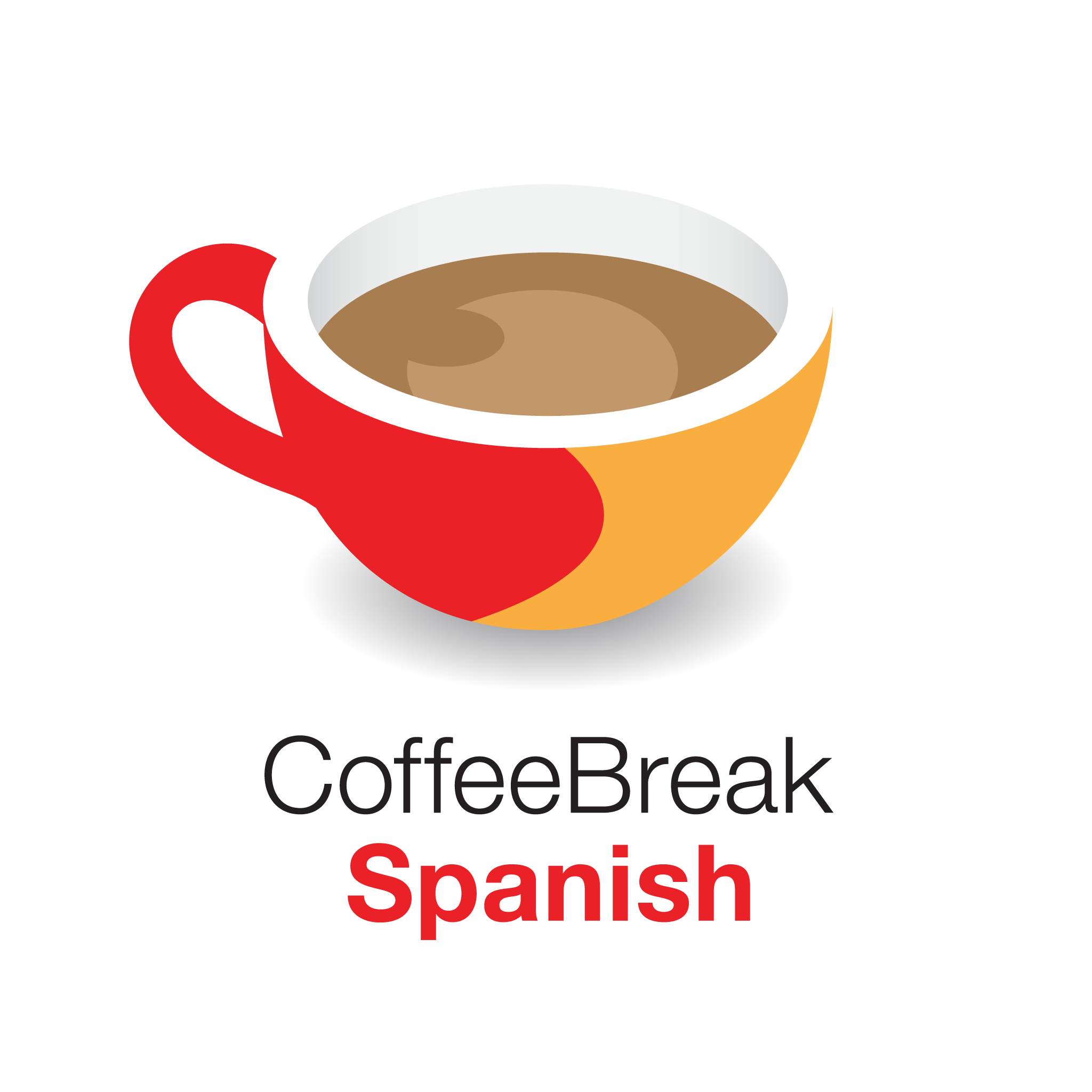 The Coffee Break Spanish team includes language teachers, native speakers and host learners, making your experience learning a language fun and enjoyable. You can be sure every course has been carefully written by experienced teachers to ensure you progress steadily through the lessons.
Each lesson is split into three sections:

1. Real life Spanish
In the first section of the Espresso, Mark presents an example of "real life Spanish", with a photo taken somewhere in the Spanish-speaking world. Each photo features a different element of Spanish language: an idiomatic expression, an interesting grammatical construction, or a point of Spanish or Latin American culture. Mark explains the language and gives additional examples to help you understand and use it yourself.

2. Subjunctive of the week
Most learners of Spanish find the subjunctive challenging, but in our light-hearted Subjunctive of the Week segment, we aim to dispel the myths and make this potentially tricky aspect of Spanish grammar easy for all learners to understand. Mark is joined by his Chilean cohost Fernanda for this segment, and together they discuss two or three examples of a particular phrase or expression which triggers the subjunctive, helping you to get to grips with this concept.

3. La cita de la semana
The final segment of the Espresso is all about providing you with an inspirational quotation to help you build your knowledge of Spanish further. Mark is on hand to explain any difficult vocabulary, and you'll learn quotations both from native Spanish speakers, and official Spanish translations of quotations in other languages.
Class Outline
Lesson 1
Available in days
days after you sign up
Lesson 2
Available in days
days after you sign up
Lesson 3
Available in days
days after you sign up
Make better progress with our bonus features
Video lesson
We've created a special video version of each lesson which features the words and phrases on the screen of your device, helping you to consolidate the language more effectively. The video also features the photograph of the "Real-life Spanish" example in each lesson.
Lesson notes and exercises
Each lesson comes with several pages of lesson notes, presented in an easy-to-understand style. The lesson notes also feature an exercise to help you test your understanding. We provide the notes in both pdf and ePub versions which will allow you to view them on a variety of devices.
Automatic delivery
The media files for each season of the Coffee Break Spanish Espresso can be downloaded from the members' pages of our website. However, we also offer a handy podcast feed for each season which will allow you to access all the materials through your preferred podcasts app on your tablet or mobile device.
Frequently Asked Questions
When does the course start and finish?
The course starts now and never ends! It is a completely self-paced online course - you decide when you start and when you finish.
How long do I have access to the course?
After enrolling, you have unlimited access to this course for as long as you like - across any and all devices you own.
What level of Spanish do I need to understand the course?
We would say that the course is aimed at intermediate learners, but over the lessons the level of language used varies from "lower intermediate" to "upper intermediate". If you've completed Coffee Break Spanish Season 2 you should find this course useful and enjoyable.