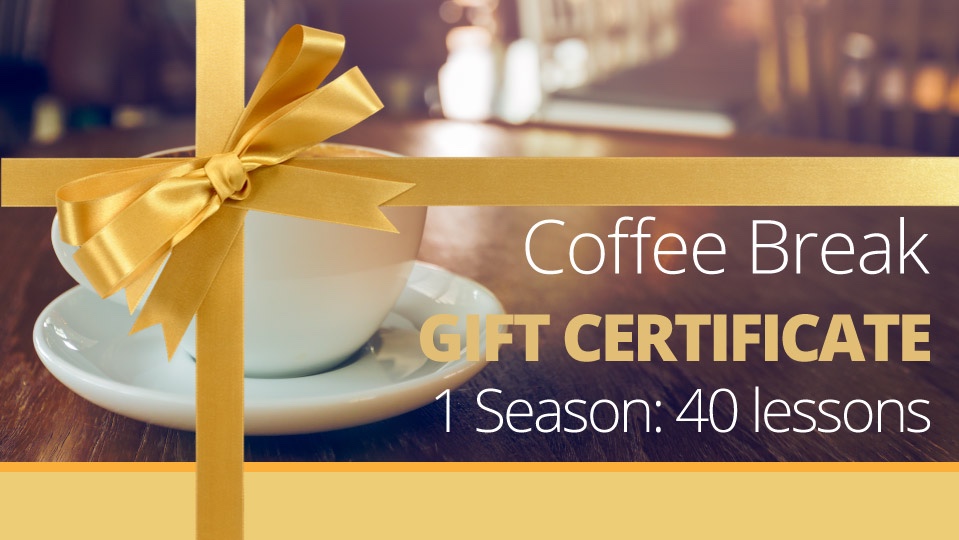 Purchase a single season Gift Certificate for a friend. Process your payment and then you'll follow the simple instructions to send us the details for the Gift Certificate. You can choose the language and level.
Although the buttons on this sales page say "enroll in course", don't worry. You can easily purchase the course through our Academy system and then when we have the details we'll create the free signup link for your friend.
Please purchase before midnight on December 22nd to ensure email delivery before Christmas.
In order to prepare a personalised Gift Certificate we need some details from you. When you purchase this course you'll be invited to complete a form with the details of the recipient of the gift. We'll then create a Gift Certificate similar to the one you see below. We'll email you this certificate along with a link which you can forward to the recipient. They'll then be able to create their own account for that course for free.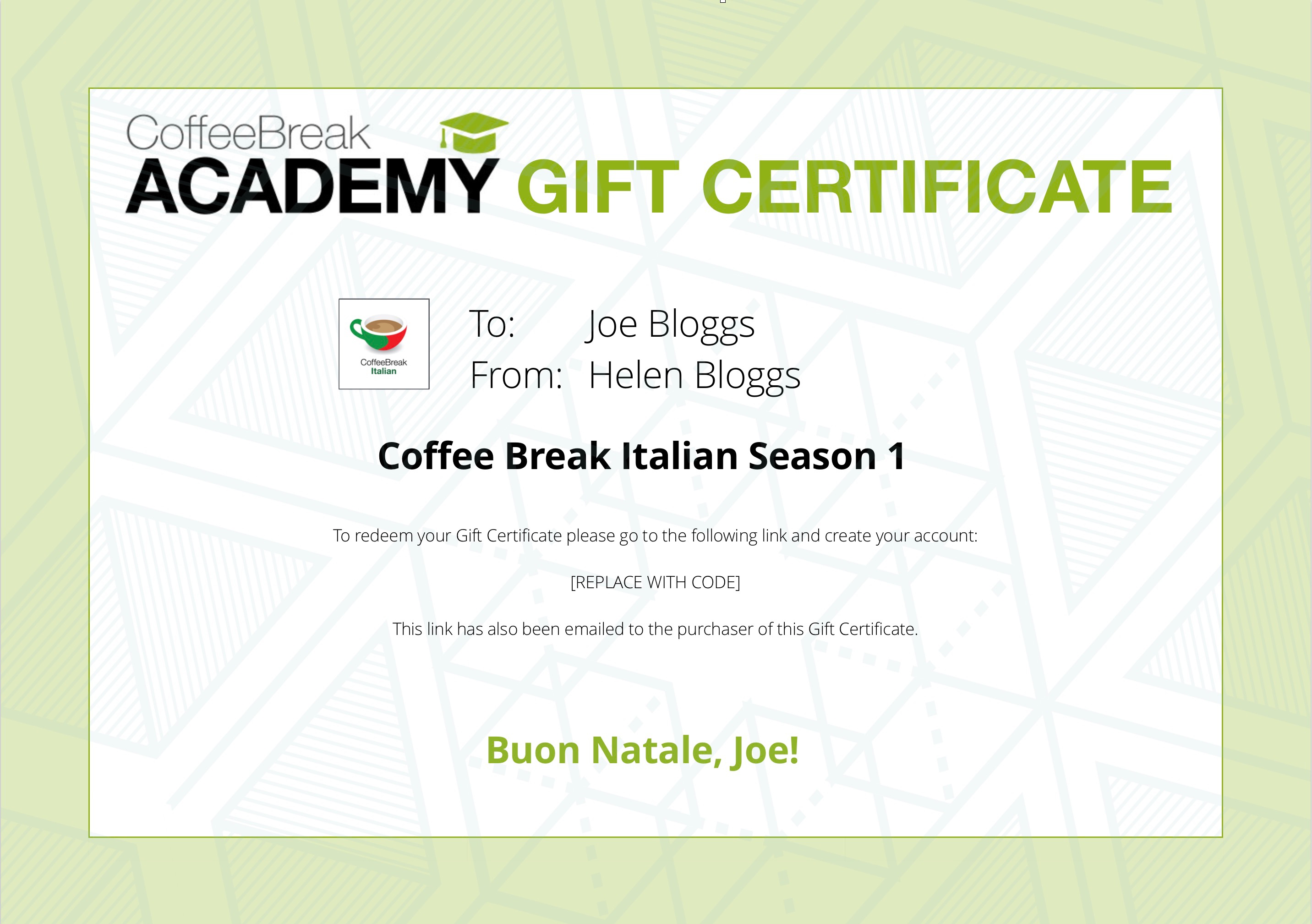 Class Outline
Instructions
Available in days
days after you sign up
Frequently Asked Questions
Who delivers the Gift Certificate?
After purchasing you'll provide us with the Name and Email Address of the recipient. You will choose the language and level and then we'll deliver the Gift Certificate and the special link to you so that you can then forward this on the date you prefer.
What if I don't know the level?
Don't worry - if your friend looks at the course you've sent them and finds it too easy or too difficult we can swap the course for them easily, as long as they've not downloaded any of the materials.